Nissan Juke Exhaust System - 1.6 DIG-T Exhaust System with Secondary Cat Bypass 2WD & Nismo RS
The Nissan Juke is rapidly becoming one of the most popular cars on the road so make your Juke stand out from the crowd with the lovely deep sound created our Juke exhaust system.
Our full Nissan Juke exhaust system deletes the secondary catalytic converter and has a straight through mid section for performance and noise... giving that true Nismo feel.
Fitting of our Nissan Juke exhaust system at Paramount Performance is also an option, or we can arrange worldwide mail order, call us or e-mail to discuss prices and book in.
Sound bite available of this Juke exhaust available via email. Please email us at info@paramount-performance.com
Nissan Juke 1.6 Turbo DIG-T Performance Air Feed Intake Induction System (Fits Nismo)
Nissan Juke 2010> 2WD Stainless Steel Braided Brake Line Kit/ Flex Hoses
Paramount Performance working closely with our trading partner HEL hose solutions have developed a brake hose kit for Nissan Juke 2010>
This is the first off the shelf kit to be offered in the UK
Stainless steel braided hoses have the following benefits:
Smoother & Stronger Braking
Eliminate That Spongey Pedal Feeling
Sharper and More Responsive Braking
More Reliable Braking System
Race Proven Technology
Lifetime Warranty
When ordering please choose from the following colour chart: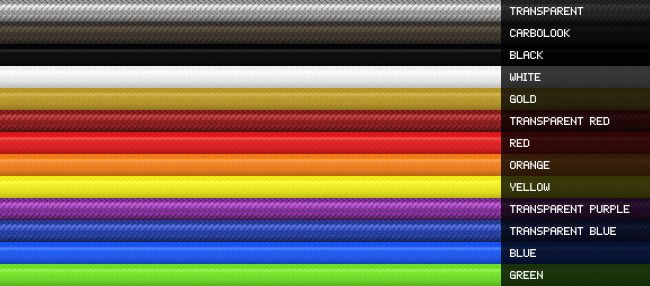 Paramount Performance can offer a brake line fitting service along with brake fluid replacement to the highest performance DOT 5.1 fluid in vehicles that require DOT 3 or DOT 4 as a standard.
Contact us for more details on our fitting service on 01789 774444 or info@paramount-performance.com